Back to Resources
Will we see you (in person or online) at Ellucian Live 2022?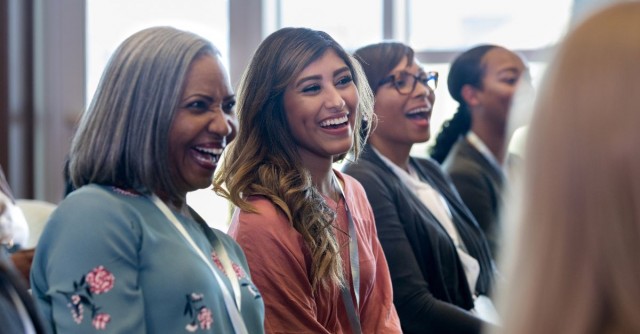 Ellucian Live is the must-attend event for higher education professionals, and Unimarket is thrilled to join the conference once again. This year's hybrid event will take place both in person at the Colorado Convention Center in Denver, Colorado, and online with Ellucian's virtual portal from April 10-13, 2022.
The event, themed 'Deliver the Future Now,' provides robust opportunities for higher education leaders to network and learn best practices from peers, gain insights on new products and developments, and connect with leading solutions providers.
We'll be there as an exhibitor
Unimarket will be exhibiting at Ellucian Live 2022 and talking to in-person and virtual attendees about how we help higher education institutions:
Make it easy for people to find and buy the things they need so they can get on with their work, rather than having to wrestle with clunky technology and navigate complex purchasing processes
Manage costs by ensuring your people buy from your preferred suppliers at your negotiated prices. Gain visibility into planned spending so you can have confidence in your forecasting
Manage approvals and compliance in line with your institution's requirements. Leverage your buying power with visibility into what your people are buying and how much they are spending with different suppliers
Reduce your overhead costs by streamlining and automating how you receive, match, approve, and pay invoices
Break free from paper overload and allow remote and flexible working by enabling your entire purchasing process to happen within a single cloud-based platform
Unimarket is a certified Ellucian partner
85% of Unimarket's clients in the US use Ellucian Banner or Ellucian Colleague, and we're the only eProcurement provider to offer EasyConnect for Colleague and IFeP and Community Source integration for Banner. We're also excited to explore Ethos integration opportunities with schools that are fully Ethos-ready.
Visit our booth to learn about procurement made easy
Come see the Unimarket Team at Ellucian Live 2022 to find out how we can help transform procurement processes at your college or university with our software solutions built on the power of simplicity.
If you're attending in person, stop by Booth 941 to chat with our team. If you're attending online, just type "Unimarket" into the search window to find our virtual booth.
Our Ellucian expertise together with our extensive experience in higher education makes Unimarket the ideal eProcurement partner for higher education institutions. We look forward to meeting you!
The Unimarket Team at Ellucian Live 2022
Cynthia Jodis
Regional Director

Tina Nguyen Schwarz
Regional Director


Related Resources