Back to Resources
We're simplifying procurement by putting users at the heart of everything.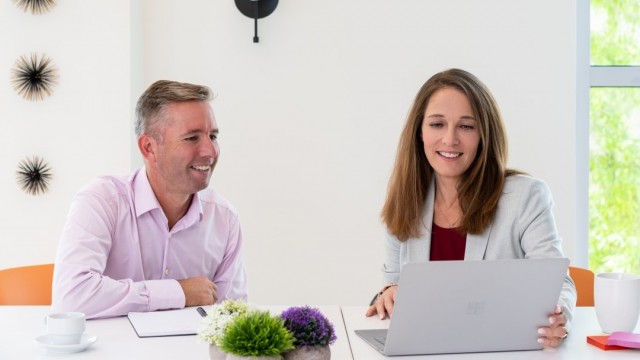 I've been with Unimarket since the early days when there were just a few of us working on a new eProcurement solution from a cramped office in Auckland with a broken coffee machine. From the very start we looked at procurement differently and wanted to provide an alternative to the complex and clunky systems many organizations just had to get used to. Our mission was clear: make procurement simple and easy.
Things have changed in the 15 years since then. We have a bigger New Zealand office, plus offices in the US and Australia, and we're grateful to have the trust of dozens of organizations to help them get procurement done right. Unfortunately we once again have a broken coffee machine, so I guess not everything has changed.
Another thing that hasn't changed is our commitment to simple and easy procurement. In fact, we've recently refined our approach to product design, placing a greater focus on the end-user experience through prototyping, testing, and a new UI technology framework. These changes ensure the needs of our users remain at the center of every decision we make as we continue to grow as a company.
In recent months we've been focused on our marketplace — removing friction from the buying process and creating a shopping experience that's familiar and intuitive for everyone, even those with no experience with procurement software. A marketplace is the most frequently and widely used feature of any procurement solution, and yet it's a component that's often neglected. But for us, purchasing through a procurement marketplace should be as easy as jumping online to buy groceries (or a new coffee machine).
These are some marketplace improvements we made recently to make finding and buying products even faster and more intuitive:
Making repeat purchases is easier than ever: People in different roles have different buying behaviors and they often need to make the same purchases time and time again. To help them do this we've made most recently accessed catalogs visible on the marketplace home screen. We've also introduced the ability to set suppliers as favorites so it's quicker and easier to order from them next time.
Guided buying: We've introduced a new home screen tile that makes it easier for administrators to direct users to suppliers most relevant to their role and requirements.
Improved menus, more screen space: The layout and presentation of menus have been simplified, streamlining navigation between sections and freeing up screen space.
More effective communication: Community messages now appear as a pop-up upon login, ensuring users get important guidance such as how and from where to buy key products and equipment.
Faster ordering: It's now possible to create catalog orders, blanket orders, and RFQs straight from the home screen.
As always, we'll iterate and improve on these features by working closely with our clients. We'll also continue to challenge the expectation of what a procurement solution looks like by putting the user experience first and focusing on simplicity. I think we'll stick with the broken coffee machine, though — I'm starting to think it's our good luck charm.