Back to Resources
University of Otago goes live following rapid two-month implementation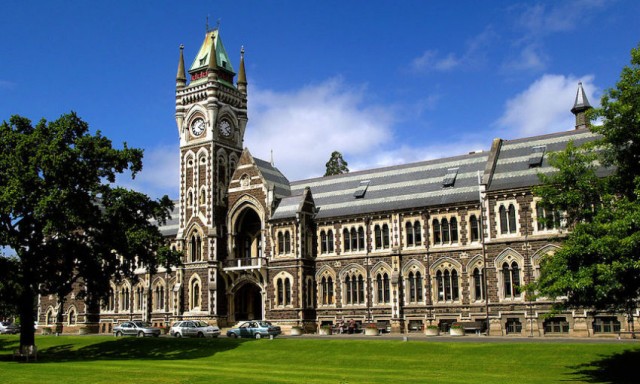 Unimarket, the leading provider of simple and easy-to-use software to bring all your procurement into one place, recently implemented a new, cloud-based eProcurement solution for University of Otago in just two months with 37 integrated e-catalogue suppliers available at go-live.
University of Otago selected Unimarket as its eProcurement provider following a thorough evaluation process because of its easy-to-use procurement software platform and proven ability to work with the university's existing TechnologyOne finance system. Unimarket's extensive knowledge of the procurement needs of higher education institutions was also a major deciding factor, said Stephen Hall, procurement manager at University of Otago.
"University of Otago was attracted to Unimarket's user-friendly interface, and we were confident they could deliver our eMarketplace requirements based on their experience working with other New Zealand universities," Hall said. "Unimarket also demonstrated significant experience with TechOne integration, and the implementation provided us with a great overall value proposition."
Although implementation took place quickly over two months, the process went smoothly. "Unimarket's team was great to work with. They understood our needs, were responsive to us, and worked alongside our staff to solve any specific integration challenges," Hall said.
"We're delighted to include University of Otago in our growing list of Australasian Higher Education customers," said Peter Kane, Unimarket's CEO. "The speed of implementation is a testament to the great teamwork between Unimarket and the university's procurement, finance and IT teams. We love the fact that we were able to bring a number of additional existing Otago suppliers who were already integrated on the Unimarket platform to trade electronically on the University of Otago marketplace from day one."
---
About Unimarket
Unimarket makes procurement simple with an easy-to-use cloud-based solution that connects an extensive catalog-driven supplier marketplace with purchasing, invoice management, and card payment functions—all in one integrated platform. Founded in 2005, Unimarket is trusted by organizations from a diverse range of industries including higher education, healthcare, government, research, and financial services. For more information, visit unimarket.com or follow on Twitter @Unimarket, LinkedIn at linkedin.com/company/unimarket, or Facebook at @UnimarketProcurement.