Back to Resources
Unimarket unveils all-new user interface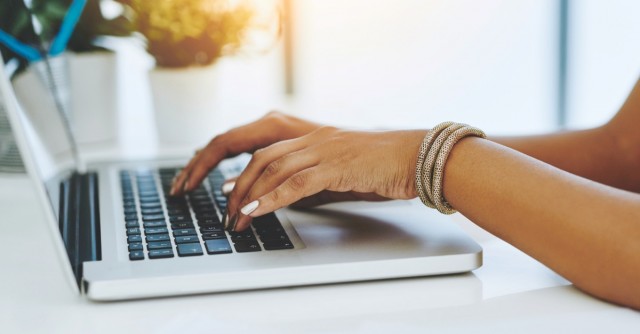 Auckland, New Zealand - Unimarket, a leading provider of eProcurement software, has announced the release of Unimarket 6, featuring an all-new user interface designed to enhance the user experience and enable greater productivity. The clean new interface is inspired by client feedback and delivers on Unimarket's long-standing commitment to design software that people love to use.
Unimarket 6 streamlines processes for users by enabling them to interact with the platform based on their role. Whether they are responsible for purchasing, contracts, invoicing, sourcing, expenses or reporting, the platform enables every user to focus on what matters and move efficiently through their work. This new role-based interface creates a platform for Unimarket to continue to build out new features and functionality aligned to the needs of specific users, whether an accounts payable specialist, buyer or contract manager.
In addition to the new role-based interface, other key new features and functionality in Unimarket 6 include:
Simplified layout that delivers intuitive access to common functions.
Menu enhancements that improve navigation and mobile responsiveness.
Redesigned checkout page that improves readability and ease of use.
The ability to set up holiday calendars and put a hold on approvals when everyone is away from the office on weekends and holidays.
Flexible sharing settings for clients configuring communities with multiple organizations.
Product tagging to help users quickly and easily identify products with certain characteristics - for example, green, sustainable products or hazardous products that may require special handling or approvals.
A new catalog template that allows additional information to be included in the product description.
Enhanced search filters that allow users to refine results by tags, category, supplier and pack size.
Unimarket 6 also introduces several new API integrations to enable greater connectivity with other software platforms. These include:
Payments: Send payments to the platform to be automatically matched to invoices and displayed to suppliers.
Contracts: Upload contract data into the platform from an external system.
Users: Create and update user information from an external identity management system.
Approvals: Upload both position- and organisation-based approval information from an external system.
"With Unimarket 6, we've done more than just design a fresh new user interface. We've paved the way for our users be more focused, more efficient and more effective," said Peter Kane, CEO of Unimarket. "We understand the demand for procurement teams to deliver more value and we approached the design of this new release with this in mind. The feedback so far has been very positive and we're excited to keep building on the foundations we've laid with this new release."
---
About Unimarket
Unimarket makes procurement simple with an easy-to-use cloud-based solution that connects an extensive catalog-driven supplier marketplace with purchasing, invoice management, and card payment functions—all in one integrated platform. Founded in 2005, Unimarket is trusted by organizations from a diverse range of industries including higher education, healthcare, government, research, and financial services. For more information, visit unimarket.com or follow on Twitter @Unimarket, LinkedIn at linkedin.com/company/unimarket, or Facebook at @UnimarketProcurement.