Back to Resources
Unimarket to Host Webinar: Understanding Your Organization's eProcurement Needs, Challenges & Opportunities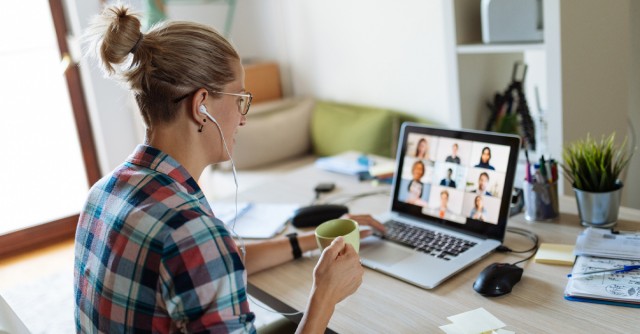 Webinar Features eProcurement Experts from Marshall University and Huron Consulting Group
Auckland, New Zealand, Oct. 18, 2023 — Unimarket, a leading provider of eProcurement solutions, is pleased to announce it will host a live webinar - Understanding Your Organization's eProcurement Needs, Challenges & Opportunities – on October 23, 2023, at 2:00 PM ET. Unimarket's live webinar event will explore crucial questions and provide valuable insights into the world of eProcurement.
In today's rapidly evolving business landscape, eProcurement has become vital for organizations looking to streamline their purchasing processes, increase efficiency, and drive cost savings.
Unimarket has assembled a panel of industry experts to share their insights and knowledge and to assist organizations in making informed decisions about their eProcurement journey.
The webinar will explore key topics, including:
Identifying Pain Points: What are your organization's pain points in its procurement process, and how can eProcurement address these challenges?
Setting Goals: Defining your organization's goals and expectations for eProcurement and aligning them with your long-term strategy.
Gauging Readiness: Assessing your organization's readiness to adopt eProcurement, considering factors like culture, technology, and change management.
Support Requirements: Determining the level of support your organization needs for a successful eProcurement implementation.
During this enlightening session, attendees will delve into crucial considerations before digitalizing their procure-to-pay business processes. These areas include the seamless integration of eProcurement solutions with existing ERP and other systems, a deep understanding of the provider's approach to customer service and ongoing support, comprehensive insights into the implementation process, and what to expect during this transformative stage.
"In today's dynamic procurement landscape, understanding your organization's unique eProcurement needs is paramount, said Julie Wetzel, Solution Consultant, Unimarket. "Our webinar aims to empower organizations with the knowledge they need to make confident decisions and unlock the full potential of eProcurement."
Featured speakers at the webinar include:
Michelle Wheeler, Director of Purchasing, Marshall University: An industry veteran with over 20 years of experience, Michelle is an expert in procurement best practices, diversity in supply, and subcontractor management.
Snow Cheng Rutkowske, Higher Education Consulting Senior Director, Huron Consulting Group: Snow specializes in strategic sourcing and procurement solutions, offering extensive experience in project management and sourcing strategy development.
Julie Wetzel, Solution Consultant, Unimarket: Julie brings a wealth of knowledge in higher education and procurement, previously serving as the Assistant Director of Procurement and Payment Services at Duquesne University. Her experience as a former Unimarket customer adds a unique perspective to her insights.
Take advantage of this outstanding opportunity to learn more about eProcurement from industry experts.
Register now to secure your spot for the live webinar on October 23, 2023, at 2:00 PM ET. Join and explore the world of eProcurement, discover your organization's potential, and set the course for a more efficient future.
For registration and additional details, please visit the Zoom link here.
For those unable to attend the live event, an on-demand version of the webinar will be available.