Back to Resources
Unimarket profiled in Levvel Research report on integrated procure-to-pay software solutions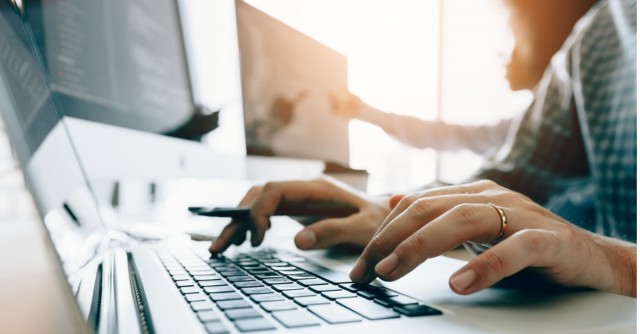 Unimarket recently launched a new publication, Guide to Creating Synergy Among Procurement, Finance and Accounting. The report, which features a profile of Unimarket, has been developed by Levvel Research, a research and advisory firm focused on business process automation.
The report uses Levvel Research's extensive survey data to describe the current state of the procurement, finance, and accounting functions, including automation trends in each area. The report explores the benefits of automated, integrated procure-to-pay technology solutions, as well as how to break down silos and successfully create synergy across the back office to achieve major goals like improving efficiency, reducing costs and increasing savings.
In the same way that creating synergy across the back office can deliver significant benefits to an organization, so too can creating synergy in business process automation solutions. When procurement and payables teams adopt separate, point solutions to automate specific P2P stages, rather than opting for one tool to manage the entire procure-to-pay lifecycle, they are likely to miss out on achieving maximum efficiencies and savings. This is because implementing a unified, integrated system creates a whole that is greater than the sum of its parts and results in the creation of new value for the organization.
If you're looking to break down silos, streamline and optimize your business operations, and unlock new potential across your procure-to-pay process, this free guide is for you.
About Levvel Research
Levvel Research (formerly PayStream Advisors) is a research and advisory firm focused on business process automation across the organization – including Source-to-Settle and Procure-to-Pay – and digital transformation areas such as DevOps, design, cloud platforms, and application development. Levvel Research's team of experts provide targeted research and consulting services to address the changing needs of businesses. Levvel Research also helps leading technology providers enter new markets, provide targeted solutions, improve competitive positioning, and optimize marketing campaigns. In short, Levvel Research is dedicated to maximizing returns and minimizing risks associated with technology investment. Levvel Research's research reports, white papers, webinars, and tools are available free of charge at www.levvel.io. Levvel Research is a division of Levvel, an IT consulting firm specializing in technology strategy, design, architecture, and DevOps.