Back to Resources
Unimarket expands global headquarters into new, centrally-located offices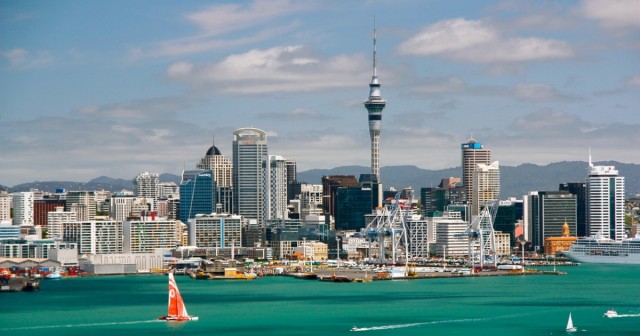 Auckland, New Zealand – Unimarket, the leading provider of simple and easy-to-use software to bring all your procurement into one place, has completed the move of its Auckland-based staff into larger, more centrally located offices.
In the most recent 12-month period, Unimarket has increased its share of the University eProcurement market in Australia and New Zealand; experienced significant customer wins in the government, healthcare and banking sectors in Australia and New Zealand; and increased its higher education customer base in North America by 50%. This forward momentum has contributed to the company's need to relocate and expand its offices in Auckland.
The new location in St. Marys Bay will accommodate a growing team, better facilitate collaboration and connectivity with employees and customers around the world, and further strengthen its local presence in Auckland.
Peter Kane, Unimarket CEO noted, "As our sourcing, procurement and payment solutions have grown, so has market demand in the higher education, government, banking and healthcare sectors we serve. To support the growth of our solution set and our customer base, we've been increasing the size of our product and development teams as well as our operations support staff here in Auckland. We expect this trend to continue and we're excited about how the new facility is already giving us the flexibility to grow in a sustainable way."
Unimarket is headquartered in Auckland, New Zealand, which is where its staff who support the Australia and New Zealand market are located. Annapolis, Maryland serves as its North American headquarters, with additional staff in Denver, Colorado.
"Our focus has always been to deliver simple and easy-to-use procurement software, but we're about much more than that. Our people are what truly makes us special. It has been gratifying to expand the team and watch them exceed customer expectations," commented Damien Hollis, co-founder and CIO. "We want to be a company that our customers love to do business with, and this new facility is definitely going to support that mission."
In a market that is demanding increased automation, Unimarket delivers. With contracts, procurement, invoicing, payments and supplier marketplace product modules, Unimarket automates many of the time-consuming manual tasks across the entire purchasing lifecycle, allowing organizations to make better strategic decisions more quickly, maximize cost savings, and improve efficiency.
---
About Unimarket
Unimarket makes procurement simple with an easy-to-use cloud-based solution that connects an extensive catalog-driven supplier marketplace with purchasing, invoice management, and card payment functions—all in one integrated platform. Founded in 2005, Unimarket is trusted by organizations from a diverse range of industries including higher education, healthcare, government, research, and financial services. For more information, visit unimarket.com or follow on Twitter @Unimarket, LinkedIn at linkedin.com/company/unimarket, or Facebook at @UnimarketProcurement.