Back to Resources
Unimarket announces Levvel Research's Source-to-Settle Provider Landscape Report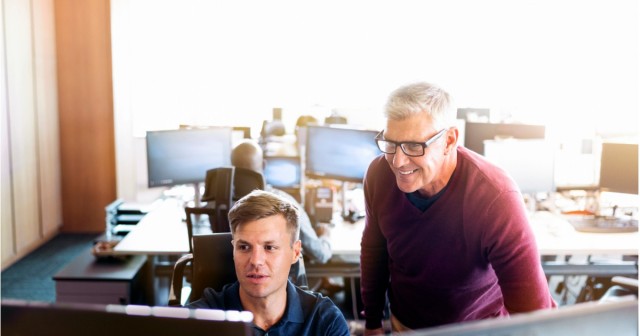 Annapolis, MD - Unimarket, the leading provider of simple and easy-to-use software to bring all your procurement into one place has announced the availability of an information rich report produced by PayStream Advisors*, a leading research and advisory firm focused on business process automation in sourcing, procurement and payments.
The Source-to-Settle Provider Landscape Report highlights the current state of sourcing, spend management, and finance among North American organizations. It also explores market adoption trends, company statistics, and common pain points that organizations face in Source-to-Settle (S2S) management, as well as the benefits they achieve from automation.
Today's Chief Procurement Officers (CPOs) face increasing pressure to improve efficiency and reduce processing costs across all purchasing activities, but are expected to do so using varying approaches resulting in automating the S2S process slowly, piece by piece. As a result, these organizations are missing out on the potential optimization that a fully automated S2S process can bring to spend management.
In the Source-to-Settle Provider Landscape Report, PayStream seeks to explore beyond standalone sourcing tools and looks at complete S2S automation, the benefits of an automated S2S process for the average organization, and other areas of purchasing optimization, including:
Current market trends in S2S process management
Benefits of S2S software for organizations
Features and functionalities of holistic S2S software suites
"Unimarket is delighted to have been selected by PayStream Advisors' team of business process automation experts and featured in this thorough examination of the Source-to-Settle automation software market," said Peter Kane, Unimarket's CEO. "From day one, Unimarket has set out to create simple and easy-to-use software to bring all of an organization's procurement into one place. In taking this holistic view of the entire procurement lifecycle, we have designed the most comprehensive Source-to Settle software platform in the market space."
"This report was designed to help organizations better understand the value and use case of a more streamlined process between S2S functions," said Jimmy LeFever, director of research and consulting for PayStream. "We featured providers that were able to support a holistic back-office environment with a fully functioned S2S software suite, and we think Unimarket's solution offers a strong example of such a tool."
With sourcing, contracts, procurement, invoicing, payments and supplier marketplace product modules that are easily configured into Procure-to-Pay, Source-to-Settle and eMarketplace solutions, Unimarket automates many of the time-consuming manual tasks across the entire purchasing lifecycle, allowing organizations to make better strategic decisions more quickly, maximize cost savings and improve efficiency.
About Paystream Advisors*
PayStream Advisors is a research and advisory firm focused on business process automation in sourcing, supply chain management, procurement, accounts payable, payments, and expense management. PayStream's team of experts provide targeted research and consulting services to address the changing needs of finance and procurement professionals. In short, they are dedicated to maximizing the returns and lowering the risks associated with technology investment. PayStream's research reports, white papers, webinars, and tools are available free of charge at http://www.paystreamadvisors.com. PayStream Advisors is a division of Levvel, an IT consulting firm specializing in technology strategy, design, architecture, and DevOps.
*PayStream Advisors was acquired by Levvel.io in August 2016 and re-branded as Levvel Research in November 2018.
---
About Unimarket
Unimarket makes procurement simple with an easy-to-use cloud-based solution that connects an extensive catalog-driven supplier marketplace with purchasing, invoice management, and card payment functions—all in one integrated platform. Founded in 2005, Unimarket is trusted by organizations from a diverse range of industries including higher education, healthcare, government, research, and financial services. For more information, visit unimarket.com or follow on Twitter @Unimarket, LinkedIn at linkedin.com/company/unimarket, or Facebook at @UnimarketProcurement.