Back to Resources
Touro College and University System rolls out Unimarket's eProcurement solution across five US campuses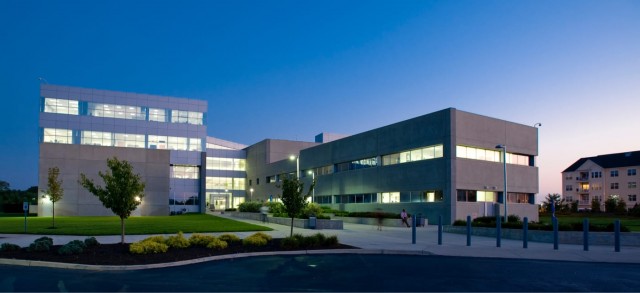 Annapolis, MD – Unimarket, the leading provider of simple and easy-to-use software to bring all your procurement into one place, announced today that Touro College and University System (Touro), the largest private university in the US with Jewish roots, has implemented Unimarket's cloud-based Source-to-Settle (S2S) procurement software across its five US campuses, creating a shorter spend cycle and adding catalog suppliers.
Touro transitioned from a manual, paper-intensive process to Unimarket's Source-to-Settle solution, which is designed to meet the unique needs of colleges, universities and higher education institutions. Unimarket currently provides Touro with sourcing, contracts, procurement, invoicing, supplier marketplace and expenses.
Established in 1970 to strengthen the Jewish community and serve humanity through higher education, Touro has expanded to serve a diverse population of 18,000 students across 30 schools in the U.S. and abroad. The university system provides a range of educational opportunities, from liberal arts and law to health sciences, technology and education.
Prior to partnering with Unimarket, Touro used a manual sourcing, procurement and invoicing process because it has complex needs as a university system operating in several states. After adopting Banner by Ellucian for its ERP system, Touro decided to go fully electronic with its source-to-settle process. However, the college needed a procurement platform that would work seamlessly with Banner while also allowing Touro to have multiple accounts for different campuses – all contained in one system. They found their answer in Unimarket.
"When you select an eProcurement solution, you're also selecting a business partner. Unimarket's team understood Touro's needs as a medium-sized school in multiple markets, and we knew they would be a good business partner for years to come," said Wanda Hernandez, executive director of operations and procurement at Touro.
Touro selected Unimarket after a thorough evaluation of leading procurement platforms and began the implementation process in August 2017. Working collaboratively with Unimarket's professional services and implementation team, Touro officially launched the Unimarket S2S platform in January 2018 for its five US campuses.
The software has resulted in more catalog suppliers, increased efficiency and more strategic spend, Hernandez said.
"Punch-out catalogs have been the most important addition to our procurement process, giving us the ability to quickly process orders. The cycle time from purchasing to issuing a purchase order has gone from three days to less than 24 hours," Hernandez said. "Unimarket's software has also allowed Touro to move from a transactional procurement model to a strategic one, in which we're looking at our institution as a whole and trying to leverage our spend better."
"We're extremely proud to partner with Touro College and University System as they implement the Unimarket Source-to-Settle solution to maximize efficiency and improve their spend process," said Darren Blakely, President Unimarket North America. "At Unimarket, we're committed to meeting the complex needs of customers like Touro and providing them with easy-to-use software that helps them reach their organizational goals."
About Touro College
Touro College is America's largest private institution of higher and professional education under Jewish auspices. Established in 1970 to focus on higher education for the Jewish community, Touro College has grown to serve a widely diverse population of over 18,000 students across 30 schools in four countries. From liberal arts to law, health sciences to technology, business, Jewish studies, education – and everything in between – Touro provides educational opportunities and career paths to not only the most talented ant motivated students but also those who have been overlooked and underserved, who have the drive and potential to succeed. For more information, visit touro.edu.
---
About Unimarket
Unimarket makes procurement simple with an easy-to-use cloud-based solution that connects an extensive catalog-driven supplier marketplace with purchasing, invoice management, and card payment functions—all in one integrated platform. Founded in 2005, Unimarket is trusted by organizations from a diverse range of industries including higher education, healthcare, government, research, and financial services. For more information, visit unimarket.com or follow on Twitter @Unimarket, LinkedIn at linkedin.com/company/unimarket, or Facebook at @UnimarketProcurement.