Back to Resources
New York Medical College improves procurement process with Unimarket's eProcurement solution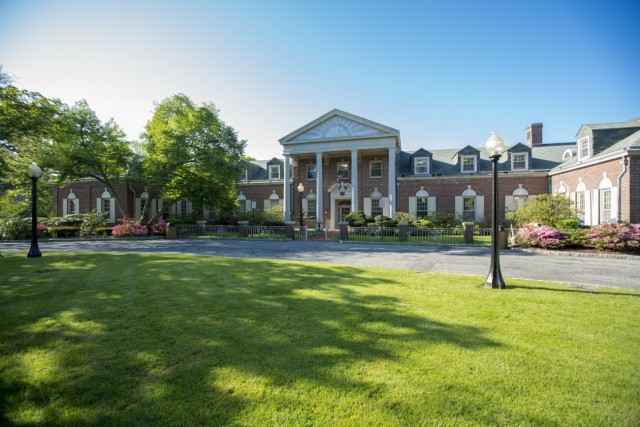 Annapolis, MD – Unimarket, the leading provider of simple and easy-to-use software to bring all your procurement into one place, today announced that New York Medical College (NYMC), a private health sciences college based in Westchester County, New York, recently completed the implementation of Unimarket's cloud-based eProcurement solution, more than doubling the educational institution's number of catalog suppliers and enabling the college to have significantly greater control over its annual spend and procurement processes.
Designed to meet the unique needs of colleges, universities and higher education institutions, Unimarket's cloud-based procurement software provides New York Medical College with a full suite of integrated source-to-settle solutions, including sourcing, contracts, procurement, invoicing, supplier marketplace and expenses. The implementation was part of Unimarket's wider roll-out of a source-to-settle solution for the Touro College and University System (Touro), which includes New York Medical College.
New York Medical College previously used an alternative eProcurement system, but were seeking a replacement due to the existing solution's high cost and lack of real-time integration with NYMC's Banner 9 by Ellucian finance system, said Claudette Killian, purchasing manager at NYMC and assistant director of procurement services for Touro.
"We were immediately impressed with the way Unimarket works to tailor their software to what the customer is asking for," Killian said. "Unimarket's extensive knowledge of the spend process and requirements for higher education made them a perfect fit for NYMC's needs."
After a thorough evaluation process that included a requirements review of leading procurement platforms, New York Medical College selected Unimarket in July 2017, and within just four months, working collaboratively with the cloud-based software maker's professional services and implementation team, officially launched the procurement system campus-wide in December 2017.
Unimarket's easy-to-use platform and its dedicated customer service team have given NYMC new capabilities, more than doubled its catalog suppliers and increased control over spend, Killian said.
"While we had eProcurement software before, what's different with Unimarket is that we're actually using the software to its full capabilities," Killian said. "The reason behind that is Unimarket's supportive team, which has been with us every step of the implementation process. As a result, New York Medical College has increased visibility of our process and are now on the path to being more strategic with our spend."
"We're thrilled to go live with our source-to-settle solution for New York Medical College," said Darren Blakely, President Unimarket North America. "Our work with the college demonstrates a leading principle at Unimarket: we take 'service' in 'software-as-a-service' to heart. Our commitment to providing New York Medical College with high-quality customer service resulted in a smooth implementation over a short time that had immediate cost-savings and results."
About New York Medical College
Founded in 1860, NYMC is one of the oldest and largest health sciences colleges in the country with more than 1,400 students, 1,300 residents and clinical fellows, nearly 3,000 faculty members, and 19,000 living alumni. The College, which joined the Touro College and University System in 2011, is located in Westchester County, New York, and offers degrees from the School of Medicine, the Graduate School of Basic Medical Sciences, the School of Health Sciences and Practice, a School of Dental Medicine and a School of Nursing. NYMC provides a wide variety of clinical training opportunities for students, residents, and practitioners. For more information, visit nymc.edu.
---
About Unimarket
Unimarket makes procurement simple with an easy-to-use cloud-based solution that connects an extensive catalog-driven supplier marketplace with purchasing, invoice management, and card payment functions—all in one integrated platform. Founded in 2005, Unimarket is trusted by organizations from a diverse range of industries including higher education, healthcare, government, research, and financial services. For more information, visit unimarket.com or follow on Twitter @Unimarket, LinkedIn at linkedin.com/company/unimarket, or Facebook at @UnimarketProcurement.