Back to Resources
NAEP 2022 Annual Meeting - Will we see you there?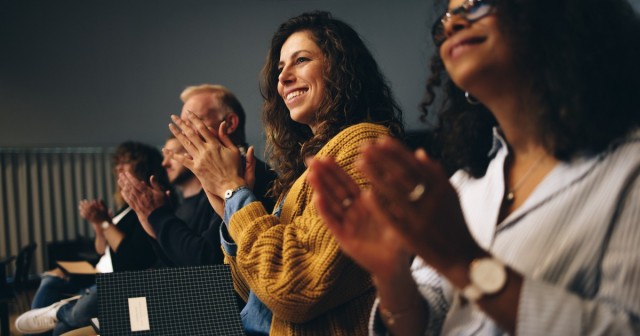 The Unimarket team is thrilled to join the National Association of Educational Procurement's (NAEP) first in-person Annual Meeting since 2019.
The NAEP 2022 Annual Meeting, which is taking place at the Gaylord Texan Resort & Conference Center in Dallas, Texas from June 5-8 will be an excellent opportunity for higher education procurement professionals to gather, connect, and learn. The event will include networking opportunities, inspirational keynotes, and practical training on important topics in educational procurement.
We'll be there as an exhibitor
Unimarket will be at the conference talking with attendees about all things procurement, including how we work with colleges and universities to empower users, reduce costs, and manage spending through our intuitive procurement software solution.
As an NAEP business partner, we share the organization's commitment to supporting the role of procurement in education.
Discover how procurement leaders can drive change in their organizations
Christopher Rust, Director of Higher Education Market Engagement at Unimarket, will be a featured speaker at the event. He will co-lead a talk titled Transformation can begin in the most unlikely of places with Greg Long, Director of Purchasing and Distribution at Seminole County Public Schools.
Christopher and Greg will discuss how procurement leaders can not only just cope with added pressures due to supply chain disruption, rocketing inflation, and budget cuts, but also establish the strategic influence they need to transform procurement within their college or university.
Attendees will learn how to:
Collaborate with and get buy-in from colleagues across campus
Identify and take advantage of important opportunities
Leverage technology to deliver the outcomes your organization needs
Previously serving as Director of Procurement at Connecticut College, Christopher brings unique insights from the higher education procurement sector. If you would like to hear him speak on this topic and join a lively discussion, then swing by the session:
Date: June 6
Time: 3:30 pm-4:30 pm
Place: Gaylord Texan Convention Center, Texas 3
Watch a preview of the presentation:
Visit our booth to learn about procurement made easy
If you're attending the NAEP 2022 Annual Meeting and searching for a simpler path to procurement, visit the Unimarket booth (number 518) to talk with our regional directors, Cynthia Jodis and Tina Nguyen Schwarz.
We're ready to chat about how we can collaborate to help your higher education institution:
Make it easy for your people to find and buy the things they need so they can get on with their work, rather than having to wrestle with clunky technology and navigate complex purchasing processes
Manage costs by ensuring your people buy from your preferred suppliers at your negotiated prices
Gain visibility into spend and have confidence in your forecasting
Manage approvals and compliance in line with your institution's requirements
Leverage your buying power with visibility into what your people are buying and how much they are spending with different suppliers
Reduce your overhead costs by streamlining and automating how you receive, match, approve, and pay invoices
Break free from paper overload and allow remote and flexible working by enabling your entire purchasing process to happen within a single cloud-based platform
We're looking forward to a great event!
Learn more about the event on the NAEP website.
The Unimarket team at NAEP 2022 Annual Meeting