Back to Resources
NACUBO 2021 Annual Meeting - a great opportunity to connect with higher ed leaders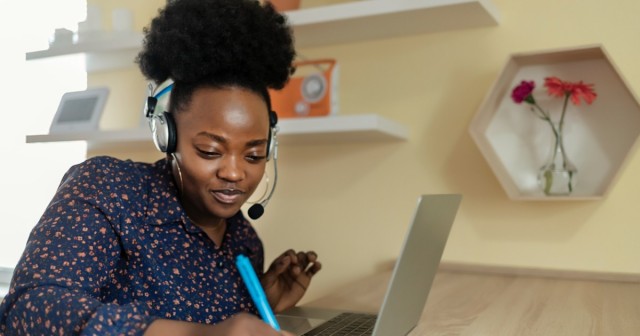 The NACUBO 2021 Annual Meeting is a premier event for higher education leaders and professionals across North America. Held by the National Association of College and University Business Officers, the meeting will inspire, challenge and connect industry professionals as they navigate a transformative time in education.
The event takes place July 27-30 through a highly interactive virtual platform that provides many opportunities to meet with peers, experts and corporate partners.
Unimarket is attending as an exhibitor
Unimarket will be a virtual exhibitor at the NACUBO 2021 Annual Meeting. Our team will be talking with attendees about how Unimarket helps higher education institutions:
Make it easy for their people to find and buy the things they need—so everyone spends less time on procurement and more time on the work that matters to their school.
Manage costs by ensuring everyone is buying from preferred suppliers, at the school's negotiated prices.
Gain visibility into planned spending so they can forecast with confidence.
Manage approvals and compliance in line with their institution's requirements.
Leverage their buying power with key suppliers by giving them visibility into what their people are buying and how much they're spending with different suppliers.
Reduce their overhead costs by streamlining and automating how they receive, match, approve and pay invoices.
Break free from paper overload and allow remote and flexible working by enabling their entire purchasing process to happen within a single cloud-based platform.
Visit our virtual booth in the Expo Hall
If you're attending NACUBO 2021 and looking for a simpler path to procurement for your college or university, come see the Unimarket Team. Our team members are highly experienced in higher education procurement and ready to chat about how we can collaborate to help you transform your processes.
In addition to the general opening times for the Expo Hall, we've got some special sessions planned to help attendees get the most out of their NACUBO experience:
Tuesday 27th, 2:45-3:30PM - Live Demo of the Unimarket Solution
We'll be giving a live demo of our easy-to-use eProcurement solution
Wednesday 28th, 2:30-3:30PM - Benefits of Automating the Payments Process
A learning session to show attendees how automating their payments process can increase EBITDA and improve cash flow, without sacrificing control or visibility
Thursday 29th, 12:00-1:30PM - Make Dramatic Results Doable: Pro Tips from Christopher Rust
Christopher Rust, former Director of Purchasing at Connecticut College and now Unimarket's Director of Higher Education Market Engagement, will present a session on the dramatic results that can be achieved when an organization transforms its core business processes
The Unimarket Team at NACUBO 2021
Tina Schwarz
Regional Director

Christopher Rust
Director of Higher Education Market Engagement

Cynthia Jodis
Regional Director
We look forward to meeting attendees!