Back to Resources
Join us at the EACUBO 2022 Spring Gathering in Philadelphia.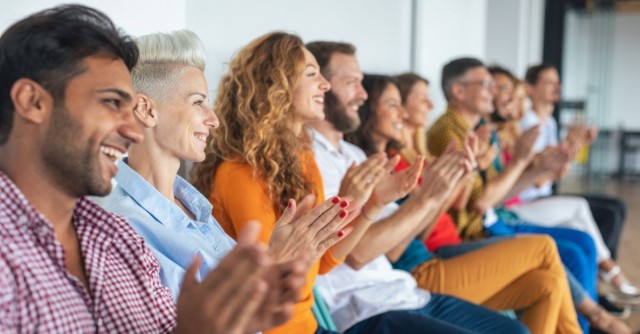 The Unimarket team can't wait to meet with higher education leaders and talk all things procurement during the EACUBO 2022 Spring Gathering from March 27-29 in Philadelphia.
A great networking opportunity for higher education leaders
The Spring Gathering will be the first meeting held by the Eastern Association of College and University Business Officers (EACUBO) since 2019, and it will provide valuable opportunities for professional networking and continued education.
The event, themed "Reinvention and Resourcefulness," will encompass both a 2021 Annual Meeting and 2022 Workshop. Higher education leaders will share lessons with peers, listen to thought-provoking presentations, and meet with leading higher ed solution providers.
We'll be there as an exhibitor
Unimarket will be exhibiting at the EACUBO 2022 Spring Gathering and chatting with attendees about how we help higher education institutions:
Make it easy for people to find and buy the things they need so they can get on with their work, rather than having to wrestle with clunky technology and navigate complex purchasing processes
Manage costs by ensuring your people buy from your preferred suppliers at your negotiated prices
Gain visibility into planned spending so you can have confidence in your forecasting
Manage approvals and compliance in line with your institution's requirements
Leverage your buying power with visibility into what your people are buying and how much they are spending with different suppliers
Reduce your overhead costs by streamlining and automating how you receive, match, approve, and pay invoices
Break free from paper overload and allow remote and flexible working by enabling your entire purchasing process to happen within a single cloud-based platform
Visit our booth to learn about procurement made easy
Swing by Booth 23 to say hello to Unimarket team members Tina Schwarz, Regional Director, and Christopher Rust, Director of Higher Education Market Engagement. We're ready to talk about your procurement and purchasing needs and how we can get procurement done right for your organization.
See you in Philly!
The Unimarket Team at EACUBO 2022 Spring Gathering
Christopher Rust
Director of Higher Education Market Engagement

Tina Nguyen Schwarz
Regional Director