Back to Resources
It's a new year and we've got a new look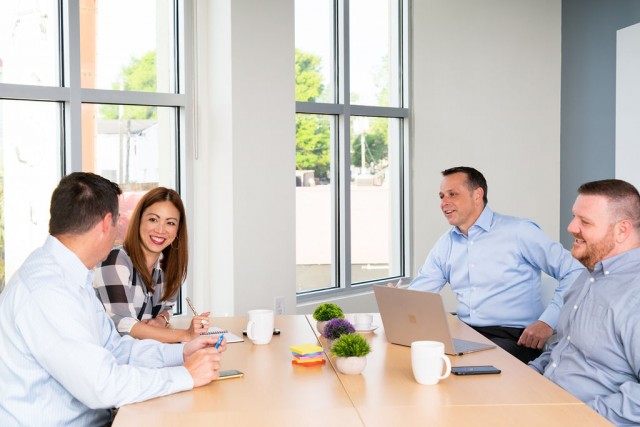 Auckland, New Zealand - Unimarket, a leading provider of procurement software and services, has today announced a rebrand encompassing a new visual identity and an updated mission that together reflect its deep commitment to client collaboration and procurement software built on the power of simplicity. The unveiling of the rebrand includes an all new website highlighting the company's solutions designed to empower users, reduce costs, manage risk and deliver valuable insights into spending.
"Unimarket is thrilled to launch a refreshed brand identity that embodies our purpose and values as we move forward into a new decade of business." - Peter Kane, CEO, Unimarket
"Unimarket is thrilled to launch a refreshed brand identity that embodies our purpose and values as we move forward into a new decade of business," said Unimarket CEO Peter Kane. "With our founding over 15 years ago, the time was right for us to take a fresh look at our brand to ensure it represents our vision of empowering people to do their best work by delivering brilliantly simple procurement technology."
The company name is unchanged but the rebrand includes a new logo that is an evolution of Unimarket's previous logo. The new logo is designed to represent Unimarket's role as an integrated platform that brings people together, as well as the company's drive to be open and collaborative with clients. The updated typeface and colors echo the company's approach to work: friendly, open and straightforward.
The all new website, in addition to showing the new visual identity, features Unimarket's three flagship procurement solutions:
Marketplace: An integrated catalog-driven marketplace that lets clients find and buy the things they need from their preferred suppliers at their negotiated prices.
eProcurement: Solution that allows clients to easily find and buy products and services, plus manage purchase orders, approvals and requisitions.
eProcurement+: Unimarket's most comprehensive solution for managing the entire procurement process, from purchasing through to managing supplier invoices.
"At Unimarket, we believe that when procurement is done right, it holds the power to truly transform an organization," said Unimarket Marketing Director Courtney Allen. "It creates momentum by enabling people to focus their time and energy on doing the work that delivers the results their organization needs, rather than worrying about the procurement process. We make procurement transformation doable, and our rebrand is designed to reflect this, with a focus on simplicity, openness, collaboration, and the idea of working together to get the job done."
---
About Unimarket
Unimarket makes procurement simple with an easy-to-use cloud-based solution that connects an extensive catalog-driven supplier marketplace with purchasing, invoice management, and card payment functions—all in one integrated platform. Founded in 2005, Unimarket is trusted by organizations from a diverse range of industries including higher education, healthcare, government, research, and financial services. For more information, visit unimarket.com or follow on Twitter @Unimarket, LinkedIn at linkedin.com/company/unimarket, or Facebook at @UnimarketProcurement.