Back to Resources
ERP vs eProcurement: 5 benefits of a purpose-built solution.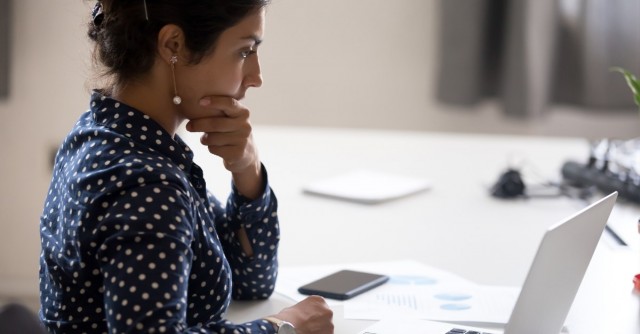 When looking to modernize their procurement process organizations look to one of two options: expand the capabilities of their ERP with a bolt-on procurement module, or go with a purpose-built eProcurement solution. Modifying an existing tool may seem like a less expensive option with less hassle, but in reality it's often the complete opposite.

We look at five reasons why a dedicated eProcurement solution is not only a more capable option, but also involves less cost and complexity than using an ERP.
1. A user-friendly solution means greater compliance
Perhaps one of the most understated benefits of an eProcurement solution is how much simpler it is to use than an ERP, and the major impact that superior usability has on adoption and compliance.

ERPs are traditionally created for finance teams and the complex requirements that those business units have. For everyday users, buying through an ERP is usually overly complex and requires moving between multiple screens to make a single purchase. It can often involve typing up imprecise order requests and hoping the procurement team is able to interpret them and source the right items.
This can be a frustrating experience that leads to users finding other ways to buy that are far simpler but not aligned with the organization's procurement policy.
eProcurement solutions are designed to be used by everyone. At their core is an intuitive shopping experience that's immediately familiar to anyone who buys products online. Users search or browse a marketplace for what they need and business purchases are moved through an entirely automated approval process. The result is a system users want to use and a compliant procurement process that maximizes on-contract spend.
Learn more about what eProcurement is in our guide.
2. Easier implementation and management
ERP implementations and customizations are highly complex, time consuming, and a drain on resources from teams across an organization. Procurement modules typically require technically complicated modifications to do what's needed and involve the work of multiple teams. If the ERP is installed on-premise, IT is also responsible for updates, security patches, and maintenance.
One of the great benefits of a purpose-built, dedicated eProcurement solution is that it's substantially less complicated to implement, resulting in a much faster deployment and return on investment. Everything is managed by the solution provider, no on-premise installation is required, and updates are automatic and take place without any disruption to business operations. Plus, because an eProcurement solution can be tightly integrated, the ERP remains the master system of record.
3. More supplier diversification
Implementing and managing suppliers through an ERP is taxing and time consuming for both organizations and suppliers.
With many ERPs, IT teams must work with suppliers individually, integrating each in one-to-one projects. In practice this can make onboarding more than a small handful of suppliers impossible, strangling the procurement team's attempts at supplier diversification and limiting the choice they can offer users.
But with an eProcurement solution all suppliers are accessed through a single platform. Lots of solution providers, including Unimarket, already have a wide range of well-known suppliers integrated with their solution and ready to go. If a supplier isn't already part of the solution provider's network, the provider may work directly with the supplier to onboard them on the organization's behalf.
4. Savings, savings, savings
A key demand of any procurement process is its ability to provide savings and empower organizations to make the most cost-effective decisions.
Best-in-class eProcurement solutions have a depth of procurement functionality that ERPs can't compete with, helping procurement teams deliver efficiency gains and savings across the board.
With eProcurement software savings can be achieved through:
Automation: Save time and money at each step of the procurement process by reducing manual effort.
Spend analytics: eProcurement solutions provide access to comprehensive spend data that allows organizations to optimize purchasing and negotiate better contracts.
More purchases at negotiated prices: Because purchasing is easy and accessible, more spend goes to approved suppliers at negotiated prices.
Minimizing resources: With a cloud-based solution the demand on teams from across the organization is much smaller during implementation and day-to-day management.
5. Greater visibility
Because they're specifically designed to manage the entire procurement process, eProcurement solutions are able to provide insight into every step.
With everything going through one platform, procurement teams can see the detail of all purchases made, including what's been bought, what suppliers have been used, and who has approved purchases. eProcurement solutions include simple-to-use data dashboards and reporting functionality that give procurement professionals the insight they need to act more strategically.
ERPs rarely offer the same level of visibility and limit procurement teams to a much narrower field of vision across the procurement spectrum. Users must export data from multiple applications and tie it together in an attempt to get a full picture. The result is a patchy view that impacts the ability of procurement teams to identify and minimize risk and optimize spend.
A dedicated eProcurement solution takes the complexity out of procurement. It complements the vital role the ERP plays in many organizations by simplifying and streamlining everything from purchasing to invoice processing. The result is a more cost-effective, efficient, and simpler process when compared to managing procurement through an ERP module.
Want to know more?
For over 15 years we've helped organizations transform procurement and deliver cost savings.
Get in touch today and let's find out how we can help you get procurement done right.