Back to Resources
E&I Cooperative Services selects Unimarket as eProcurement solution provider for members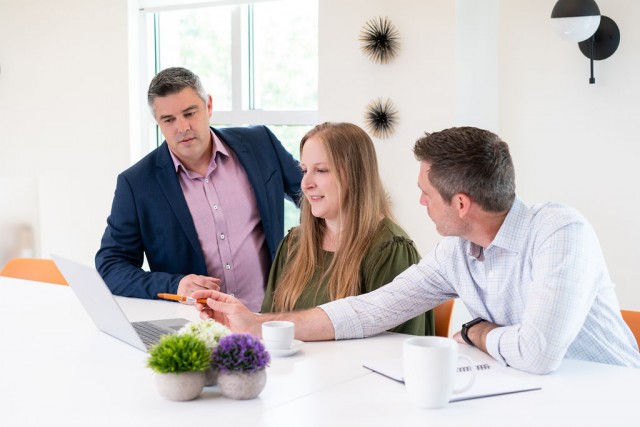 Annapolis, MD – Unimarket, a leading provider of procurement software and services, has announced that E&I Cooperative Services (E&I), the only member-owned, non-profit purchasing cooperative serving the needs of education, is expanding its supplier portfolio by adopting a Unimarket contract for an integrated, cloud-based spend management solution.
The contract was awarded in a competitive solicitation process and will give E&I members access to the full suite of modules that comprise Unimarket's powerful, easy-to-use spend management solution. Unimarket's integrated eProcurement offering includes purchasing, invoicing, payments, contracts, sourcing, expenses, and a continuously growing supplier marketplace.
"In the world of procurement, having end-to-end visibility of the entire sourcing, purchasing, and payable process is paramount to organizational efficiency and success," said Tom Fitzgerald, CEO of E&I. "Unimarket's comprehensive platform, complete with support and services most important to education, makes them a clear standout in the industry."
"The Unimarket platform will provide E&I members with valuable insights into their organizational spend and deliver real cost savings—savings that can be re-invested in initiatives that make a real difference for students and staff," said Darren Blakely, President of Unimarket North America.
"We're delighted that E&I has selected Unimarket as a new partner for its members," said Darren Blakely, President of Unimarket North America. "With our extensive experience in higher education and a deep understanding of the sector's unique challenges and opportunities, we're well placed to help E&I members develop a strategic, value-focused approach to their spend management."
Unimarket's platform easily integrates with a variety of facilities, inventory, asset management, and user database/SSO systems, plus a range of ERPs and financial systems, including Ellucian (Banner and Colleague), Oracle, PeopleSoft, Workday, Blackbaud, Microsoft Great Plains, TechnologyOne and more. Unimarket is a certified Ellucian partner and the only eProcurement provider to offer both Banner IFeP and Community Source integration. Unimarket co-developed Community Source with its customers to provide a cost-effective way for schools to integrate their Banner ERP with Unimarket.
More information about E&I can be found here: eandi.org
Details about the Unimarket E&I contract can be found here: eandi.org/contracts/unimarket/
About E&I Cooperative Services
E&I Cooperative Services (E&I) is the only member-owned, non-profit purchasing cooperative solely focused on serving education and related facilities. E&I delivers expertise, solutions, and services through a diverse portfolio of competitively solicited contracts. By leveraging the knowledge and purchasing power of its nationwide membership, E&I helps higher education and K-12 institutions reduce costs, optimize supply chain efficiencies, and save time on the RFP process. The Cooperative's member-driven competitive solicitation process has been validated by the National Institute of Governmental Purchasing (NIGP) as complying with generally accepted procurement standards. For more information, please visit eandi.org.
---
About Unimarket
Unimarket makes procurement simple with an easy-to-use cloud-based solution that connects an extensive catalog-driven supplier marketplace with purchasing, invoice management, and card payment functions—all in one integrated platform. Founded in 2005, Unimarket is trusted by organizations from a diverse range of industries including higher education, healthcare, government, research, and financial services. For more information, visit unimarket.com or follow on Twitter @Unimarket, LinkedIn at linkedin.com/company/unimarket, or Facebook at @UnimarketProcurement.