Back to Resources
Connecticut College drives procurement efficiency with Unimarket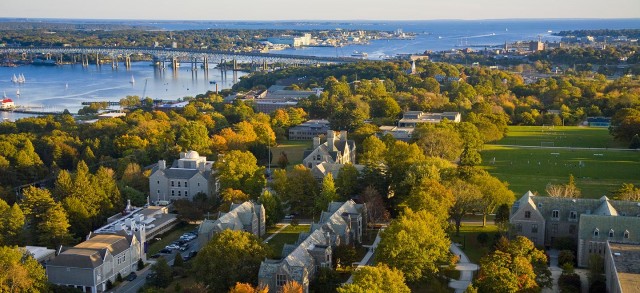 Annapolis, MD – Unimarket, the leading provider of simple and easy-to-use software that brings all your procurement into one place, announced today that Connecticut College has chosen the Unimarket Source-to-Settle (S2S) solution to deliver sourcing, procurement and payment automation for the Southern Connecticut-based institution.
Unimarket's cloud-based solution will provide Connecticut College with the visibility it requires to greatly increase its purchasing power by aligning supplier contracts and subsequent purchasing activity with other colleges and universities of similar size in Central and Southern Connecticut.
Connecticut College is a selective liberal arts college located in New London, Connecticut, that enrolls about 1,900 students. Founded in 1911 as a women's college, it became coeducational in 1969 and continues to be on the forefront of liberal arts education, preparing its students to become citizens in a global society.
In 2017, Connecticut College decided to begin the process of transitioning from a manual and paper-intensive procurement process to an automated eProcurement solution. The process began with an evaluation of the leading eProcurement providers with significant experience in higher education.
During the evaluation phase, leadership at Trinity College and Wesleyan University became interested in collaborating with Connecticut College to select and deploy the same eProcurement solution at all three schools. The three institutions, often referred to as The CTW Consortium, regularly coordinate with each other to share resources so as to further each school's academic mission, reduce cost, and improve efficiencies across all three CTW institutions.
After a competitive bid process, CTW selected the Unimarket Source-to-Settle solution, which is designed to meet the unique needs of colleges, universities and higher education institutions. Unimarket was selected because of its comprehensive capabilities, easy-to-use platform and ability to coordinate with all three institutions, said Christopher Rust, Director of Purchasing at Connecticut College. The three institutions have branded the new eProcurement platform as CTW OneSource.
"What really set Unimarket apart was that they were willing to work with us as we collaborated on a shared eProcurement solution, even though we are three separate entities," Rust said. "With Unimarket, Connecticut College will be able to see all of their procurement activities in one place, which will assist us in making more strategic decisions through reporting and analyzing annual spend."
Unimarket will be providing Connecticut College with sourcing, contracts, procurement, invoicing, supplier marketplace and expenses.
"The Unimarket team is thrilled to have been given the opportunity to implement an eProcurement solution that is going to very quickly improve Connecticut College's capability to be more strategic with its spend," said Darren Blakely, President Unimarket North America. "Working closely with Connecticut College, Wesleyan University and Trinity College to develop an eProcurement solution that fits the needs of all three schools is a great example of how Unimarket provides solutions designed to meet the unique needs of higher education institutions."
About Connecticut College
Founded in 1911, Connecticut College is a private, coeducational liberal arts institution in New London, Connecticut, known for developing extraordinary students who are drawn to the college's rigorous, interdisciplinary academics and an integrative residential life program, as well as diverse opportunities to explore their interests through funded internships, community outreach and international study.
---
About Unimarket
Unimarket makes procurement simple with an easy-to-use cloud-based solution that connects an extensive catalog-driven supplier marketplace with purchasing, invoice management, and card payment functions—all in one integrated platform. Founded in 2005, Unimarket is trusted by organizations from a diverse range of industries including higher education, healthcare, government, research, and financial services. For more information, visit unimarket.com or follow on Twitter @Unimarket, LinkedIn at linkedin.com/company/unimarket, or Facebook at @UnimarketProcurement.