Back to Resources
Build a great solution and they will come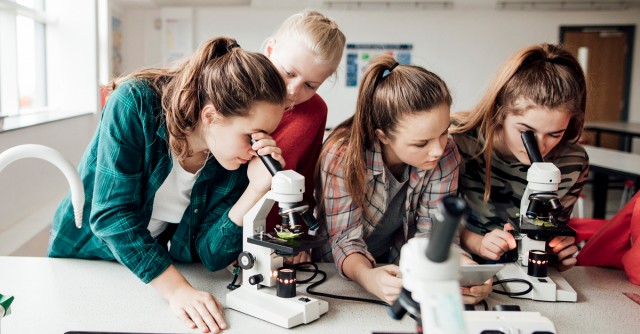 Purchasing is ostensibly about products, but time and again, experience has shown me that in fact the success of an organization's procurement and purchasing functions often comes down to people.
Relationships are what run our industry, not just those between an organization and its clients but also its relationships with employees, suppliers and solution providers. At Unimarket, we put people first and take a highly client-centric approach to implementing our solutions.
But how does relationship-building work when the client isn't just one team, but an entire government department serving hundreds of thousands of people? That was the challenge we faced when implementing an online catalog solution for the New South Wales (NSW) Department of Education.
Here's how our team worked with the client and stakeholders to roll out a solution to more than 2,000 primary and secondary schools in New South Wales, Australia.
We started by gaining a thorough understanding of the client's needs and goals.
The department was looking for an eCatalog solution that would make it easy for schools to shop across all their government-contract suppliers in one marketplace environment. They had done a needs assessment for the schools, which showed some of their pain points and goals they wanted to achieve. Their primary objective was ease of use. They essentially wanted the whole purchasing process to be as slick as possible—because it's not a teacher's job or a school's job to buy stuff. Their job is to educate kids.
Aligning with the ease-of-use goal, the department also wanted to create pCard capabilities in the system. This would make the purchasing process super simple and streamline the process for low-value orders.
The department's goals for an eCatalog solution were very clear, but we soon found that many things—such as the wider Unimarket purchasing and invoicing capabilities, and the desired integration points with SAP—were all very much still up for discussion as we began working on the project.
Meeting all of the client's needs was top of mind throughout implementation.
With this project, the department was still looking at options for how it would deliver purchasing within schools and which functions would be performed in Unimarket versus the SAP finance system. One option was to integrate Unimarket as a pure marketplace with all purchasing and approval workflow within SAP; the other was to integrate to SAP and provide end-to-end purchasing within Unimarket.
Our team worked closely with several key players—the Department, Deloitte (their implementation partner) and the SAP team—to come up with options that would meet all the client's requirements. It truly was a cross-functional team working to devise the best possible solution.
Features and functionality of NSW DoE's online catalog purchasing solution
- Provides a simple, easy-to-use and powerful purchasing solution for 2,000+ schools
- Integrates with SAP, streamlining the invoicing and payment processes
- Gives DoE the ability to transact with suppliers on pCard as well as on account
- Streamlines automated processes for buyers and suppliers for greater efficiency


- Makes it possible to drive spend to small, more local suppliers
Ultimately, we developed a plan for a solution that was far more comprehensive than just a catalog function.
The solution was broadened to use Unimarket's workflow, purchasing and invoice functionality, which would provide a seamless experience for schools and allow them to search, find and buy products all within the same platform. The platform provided automated on-account ordering and invoice matching to streamline payments to suppliers through integration with the department's SAP solution, as well as a Stripe integration for pCard payments to facilitate immediate payments and improve purchasing efficiency.
Once we got client sign-off on the solution, it was all about drilling down to the next level and actually building it. We worked with the SAP team to workshop integration points, and then it was a matter of writing up specifications, building and testing the integration.
Throughout the process, good project management was key. We had regular cross-functional project team meetings and steering meetings, allowing us to escalate any issues or blockers within the project and stay on track.
We stayed flexible to overcome unique challenges presented by the project.
The sheer scale and geographical distribution of the implementation was quite complex and led us to transform some of our standard practices. Whenever we had a situation that presented a new challenge, our team would say, "Okay, what we normally do isn't possible, but what can we do instead?" Then, we worked in partnership with the department to figure out the best approach.
For example, we usually do train-the-trainer sessions with clients, where we train various people within an organization on the new solution and then they take over training others on the team.
With 2,100 schools, it simply wasn't possible or efficient for us to meet with and train people at each one. But we applied that same principle and simply scaled it up. The department hired a dedicated training manager and trainers, and we worked alongside them to create a training plan and a series of quick reference guides, videos and other types of consumable information. Training was then completed both face to face and via call-in, Zoom-type courses, with reference material provided online.
Management is always a major challenge with a large project like this. The way we typically work with a client, and absolutely had to do so in this case, is that I, as the project manager, was working with a project manager on the client side. We provide experience and advice and work together with the client's project manager, but we don't try to manage the internal workings of the client since we have limited influence over internal decision making. In this instance, we worked with Deloitte because they were on the ground with the client and could go and get the buy-in from the various different people. Their implementation resources were really crucial to the project moving forward.
Thoughts on best practices for working on a complex implementation project.
1. "Setting the scene" is crucial for a Software-as-a-Service company.
I've been in the unique position of being involved in both the sales and implementation aspects of this project. All too often when you work with a new client, you start out with their evaluation team who learns all about the product and signs off on the contract. Then, you begin working with a different team within the same organization who is in charge of the implementation process—but not very familiar with the product.
One really good practice that we do now is, during kickoff, we take time to step back and show people the product again. We do some demonstrations, and we talk about their configuration options at a broad level. It's almost like you're back in the sales process, but now with the implementation team.
I think setting the scene applies to the technical implementation team as well. By that, I mean that they start a project with the client's pain points and goals in mind and a good understanding of the solution architecture and project constraints. This makes technical delivery less abstract and more focused on project goals.
2. Simultaneously running two workstreams—one for clients and one for suppliers—makes the project run more efficiently.
Having two main workstreams is something we do with all projects, and I think it was especially crucial for this one. We have the implementation stream, which is responsible for implementation on the client side and delivery of the solution configuration. In parallel, we have a separate workstream managing onboarding and enablement of suppliers. Getting supplier onboarding started as early as possible is super important because you want these two lines to converge at the end. When that happens, you can deliver a fully functional solution to your client with a marketplace already full of suppliers and catalogues.
We're really proud of the results of this project. We delivered an online catalog purchasing solution with an easy-to-use shopping experience, coupled with approval workflow, invoice and pCard payment capabilities, and a tight integration with their SAP system. As a result, there has been extremely high adoption of the solution among schools straight out the gate.
It all comes back to empowering the people using the solution, so they can spend less time working through complex purchasing processes and more time doing what they do best: educating children for the future.