Back to Resources
Aged care procurement: How technology is delivering more than just cost savings.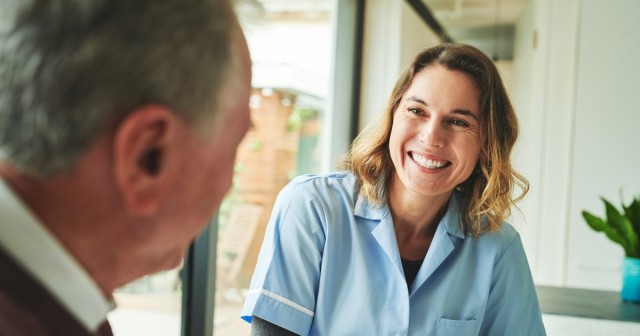 I recently attended the 8th Annual PASA Health & Aged Care Procurement Conference in Sydney where I had the opportunity to connect with dedicated procurement professionals that are doing fantastic work in this vitally important sector.
It was an insightful couple of days with many of the discussions revolving around the challenges faced by these professionals. Unsurprisingly, there remains a pressing need to cut costs, but there is also a growing demand (and opportunity) to do more than procure goods and services at the least expense.
Cutting costs harder than ever
Aged care has always been an industry with high operational costs and government funding often falls short.
In the current economic landscape, the costs of essential supplies and services are at a high and a labor shortage is adding even more pressure. Areas in which procurement teams would have historically looked to save money (such as equipment, consumables, utilities, and facilities maintenance) have been hit by rising prices, making it harder than ever to negotiate favorable deals with suppliers.
However, while delivering hard cost savings is and will always be an important function, procurement teams are finding other ways to save and deliver benefits by focusing on adding value to their organizations.
What is 'value' and how can procurement teams deliver it?
Adding value is about making a meaningful contribution to the running of an organization, typically above and beyond the common expectations of the procurement function. The opportunities for doing so can vary from organization to organization and can change depending on circumstances and goals.
The streamlining of processes is an excellent example of delivering value. By removing the need for repetitive tasks such as manual data entry and the chasing of approvals, procurement teams are free to focus on more strategic efforts.
Procurement can also add value by simplifying purchasing for end users, making it easy to acquire the right products at the right price and alleviating frustration so staff can focus on giving patients the best possible care.
Another example involves expanding an organization's local supplier base. The use of local suppliers can result in faster deliveries, improved supply chain resilience, and contribute to an organization's environmental, social, and governance (ESG) goals.
Technology provides a path to value
One of the most effective ways procurement teams in the aged care space can deliver value is through the introduction of new technologies. I had the opportunity to speak at last year's PASA Aged Care Conference about the benefits of eProcurement in the aged care space and that presentation feels more relevant now than ever.
eProcurement is an easy way to help staff in aged care homes and retirement villages streamline procurement processes and generate value for the organization more broadly.
Bupa New Zealand is just one example of this in practice. The healthcare brand chose to implement the Unimarket eProcurement+ solution to help it reduce manual effort, save time, and make buying significantly easier for care teams across more than 50 retirement villages and care homes.
eProcurement features that empower procurement teams to deliver value include:
Marketplace buying: An easy purchasing experience that lets staff simply find and buy what they need from preferred suppliers and at agreed prices. Find out how the Unimarket eProcurement Marketplace delivers this for our customers.
Automation: From purchase order approvals to invoice matching, eProcurement automates what can be time-consuming and error-prone manual work.
Spend visibility: With all purchases going through a single system, there is less risk, increased accountability, and there are more opportunities to optimize spend.
Managed supplier catalogs: Best-in-class eProcurement solutions allow suppliers to manage and update their own catalogs, saving procurement and IT teams time and effort. Plus, procurement always maintains control over products and pricing with the ability to review and approve changes before they go live.
A shifting landscape
Cost cutting remains a key objective in aged care procurement, especially now in the face of record inflation. But by leveraging technology, procurement teams are finding ways to not just save money, but make a broader contribution to their organization's goals.
By streamlining processes, automating repetitive tasks, and empowering end users with intuitive purchasing experiences, these solutions are giving procurement teams the tools to deliver value for their organizations, and ultimately contribute to better outcomes for the people those organizations serve.