Back to Resources
Evaluating eProcurement: 11 questions to ask before choosing a provider.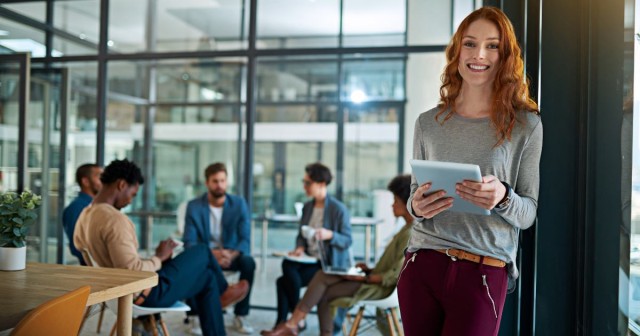 Taking your first steps on a journey to better procurement through automation and simplification is an exciting time.
But navigating the world of eProcurement and selecting the right solution provider can feel intimidating, especially if you haven't been through it before.
Getting advice from colleagues who have undergone similar projects is a great start, but their organization's needs and challenges might vary significantly from your own.
You need to discuss your needs directly with eProcurement solution providers with the insight to see past the sales pitches and assess their suitability for your organization.
At Unimarket, we've helped many organizations through this stage of their journey. Our team has decades of combined experience in procurement and delivering procurement transformations.
Drawing on this expertise, we've identified 11 essential questions organizations should ask at the start of their eProcurement journey: four that they should ask themselves and seven they should ask all eProcurement solution providers they are evaluating.
Some of these questions might make you reevaluate your own procurement needs, while others will help you assess the suitability of particular solutions and solution providers. We hope all of them will help you choose the right eProcurement partner for your organization.
Contents
The 4 questions to ask yourself
The 7 questions to ask eProcurement solution providers
The 4 questions to ask yourself
To effectively judge eProcurement solutions, it's important to have a clear and realistic understanding of your organization's procurement needs, challenges, and strengths.
Ask yourself these questions to build the foundation you need to progress on your eProcurement journey.
Q.1. What really are my organization's pain points?
An eProcurement solution can improve everything from purchasing to invoice processing and contract management. But it's not a magic bullet for all procurement problems.
One of the ways eProcurement can generate cost and time savings is by automating processes. But what if those processes are highly flawed?
Let's take the approval process as an example. An organization may insist that its accounting team sign off on all purchases, even when doing so rarely adds value, or that a senior manager must approve everything over an unnecessarily low dollar threshold.
Automation may make the approval process faster in this case, but it can't address the underlying process and policy inefficiencies that will remain.
Determining your procurement issues and their impact on the organization will help you clarify your needs and identify necessary functionality. But it will also uncover the problems that eProcurement won't fix and that you should consider correcting before going any further.
At Unimarket, we've helped many organizations honestly assess their pain points and identify opportunities for process improvement. This step often proves to be invaluable and the adjustments made can be vital to the success of the organization's transition to eProcurement.
Q.2. What are my goals for eProcurement?
Establishing specific goals at an early stage is important for two reasons:
It can help you clarify and focus on what is most important throughout the project
It will provide a benchmark against which you can measure project success.
Your goals for eProcurement will depend on your organization, its current procurement process, and its strategic goals. For example, if delivering cost savings is a key concern, consider goals of increasing on-contract spend or reducing the resources required for manual processing tasks.
Try to set goals that are SMART — Specific, Measurable, Achievable, Relevant, and Time-bound. The more clearly defined the goal, the more focused your transformation will be.
As you move through the solution evaluation process and learn more about what different solutions have to offer, consider how they will help you reach your goals.
Q.3. Is my organization onboard with eProcurement?
Buy-in from key stakeholders is essential to the success of any project that touches multiple parts of your organization. Procurement transformation is no exception.
The support of key stakeholders is needed throughout the eProcurement lifecycle, from getting the go-ahead, to implementation, and ongoing adoption across the organization.
A purpose-built eProcurement solution can deliver major cost savings, mitigate risks, and maximize efficiency, but if senior leaders within your organization don't support change, your transformation won't be as successful and the results will be more limited.
Before you take even one more step forward, ensure you've got the support of your organization's senior leaders. Our eBook How to make the case for eProcurement lays out a step-by-step plan to help you supply your senior leaders with the information they need to become eProcurement advocates.
Q.4. How much support do we need?
Has your organization undertaken a procurement transformation or similar project in the past? Is your procurement team confident of its ability to manage the transition to a new eProcurement solution?
The level of support you can expect varies from provider to provider. Some (typically larger) providers have a more hands-off approach, even using third-party implementation consultants to deliver the project, and are better suited to more experienced procurement teams that have a clearly established idea of what they need and how to get there.
But, if relevant experience within your organization is low, or you have a small procurement team, look for a provider that has a reputation for rolling up its sleeves and being actively engaged every step of the way to ensure the solution is adopted and successful in the long term.
The 7 questions to ask eProcurement solution providers
Introspection is the foundation of a solid evaluation process, but there are some questions only solution providers can answer.
Ask these questions in your initial conversations with solution providers and continue to keep them in mind throughout the evaluation process.
Q.1. Will the solution integrate well with our ERP and other systems?
Although many eProcurement solutions can stand alone, integration with an ERP is an essential requirement for most organizations.
A combination of the two systems gives organizations the benefit of easy purchasing and process automation while also ensuring the ERP remains the master system of record for all financial data.
But the integration of an eProcurement solution with an ERP or finance system can be a complicated task involving multiple departments. Depending on the systems involved, it may not even be possible.
Will the integration include all the points you need? Consider what data you need to easily flow between systems, such as user information, purchasing information (requisitions, purchase orders, pCard transactions), supplier information, and accounting information.
Ask providers to give examples of previous integration projects with organizations using the same ERP. Have them share details such as how the integration will work and any challenges that can be expected during the integration stage.
You can also use this information to reach out to the solution provider's existing and previous customers and ask about their experiences with the solution provider and its integration methods.
Q.2. What is your approach to customer service?
If you think of customer service as contacting your provider when there is a problem, you're not wrong. Excellent technical support and issue resolution is vital, but it is only a single component of what should be a holistic approach to customer service.
Here are the key areas to look for in an eProcurement customer service model when evaluating solutions.
Account management
An eProcurement account manager should be much more than a first point of contact when there is a problem or a new requirement. In fact, an account manager can be integral to the success of an eProcurement solution.
An effective account manager combines a thorough understanding of their solution with the experience of working across a range of eProcurement projects. Beyond implementation, the right account manager will help you to continuously grow and improve your procurement practices.
Unimarket Insight
Julie Wetzel
Unimarket Account Manager & Solution Consultant
"The partnership and level of support provided by an eProcurement solution provider may not be your first thought when evaluating platforms, but it definitely should be one of your top priorities.
Before joining Unimarket, I was a Unimarket client in a university procurement team. We worked so closely with our account manager that we didn't see him as a supplier but as a partner to our department and the organization as a whole.
He felt like a colleague who was always there when we needed him, and he challenged us to continually improve and get the most value from our eProcurement solution. He was just as invested in our success as we were and the results of that partnership were substantial.
Having an eProcurement solution provider that works with you like a partner, instead of just another customer, will give you a great start to your eProcurement journey and put you in the best position to continually maximize the value of the solution for years to come."
Issue resolution
Providers should be clear about how and in what time frame customers can expect problems to be addressed.
For example, the provider may offer availability for live support Monday through Friday between the hours of 8 am to 5 pm. Outside of those hours, users may enter support requests through the provider's helpdesk or ticketing system.
If a provider says their ticketing system is available all day, every day, keep in mind that does not necessarily mean you will have person-to-person contact with their support team 24/7/365.
Additionally, providers should explain their response standards. For example, a problem identified as critical should have a quicker response time guarantee than a minor problem.
Community collaboration
Do your prospective providers offer the opportunity to share questions and ideas with other customers? This type of collaboration is facilitated by the provider and may be done through in-person or virtual events or community forums with other clients using the solution.
Community collaboration is a great way for customers to share ways of working, discuss issues, and explore potential enhancements to the eProcurement solution. At the same time, the solution provider can listen, engage and drive future customer-informed changes.
Supplier support
Your suppliers will sometimes also have issues and questions about your procurement process and their role in it. Who deals with these?
If your solution provider handles day-to-day process and admin-related questions from your suppliers, your procurement team will be free to deal with more important things.
Q.3. What will the implementation look like?
Implementation can be the most exciting stage of an eProcurement transformation, but it can also be stressful. It's important you have confidence that you're working with a provider that can set you up for success.
Ask providers to explain what an implementation would look like. They should be able to show you an example of a detailed project plan that sets out how long the implementation project would take, the costs involved, what resources your organization would need to commit, and so on.
Does the provider use a third-party implementation partner? If so, carefully consider what this means for your organization. Typically, this means you'll be working with a team during one of the most critical parts of your project that you will not engage with again after. This leaves the potential for big gaps in knowledge.
A provider that understands your sector can be a great help during implementation. Do they know how organizations like yours operate and the challenges you face? Ask for examples of implementations undertaken at organizations similar to yours for an insight into how yours might look if you chose the provider.
Q.4. Does your solution offer the functionality we need?
It's likely that you have worked with stakeholders from across your organization to create a list of requirements in response to the pain points and goals identified.
Include these requirements in your RFP and ask providers to respond, explaining whether and how the functionality of their solution meets each requirement.
An understanding of common eProcurement features is certainly beneficial, but be open minded about functionality you may not have considered. Top providers may offer new eProcurement features you weren't aware of when you first developed requirements.
Beware the "Yes, we should be able to do that" response. Instead, look for a thorough "Yes, and here's how", or a simple but honest "No". Remember that how an eProcurement provider does things can be as important as what they do. Clarity and honesty are vital.
Finally, don't be swayed by features that sound impressive but either have little practical value, add unnecessary complexity, or would be unfeasible to implement. Focus on your objectives and the functionality that will help you reach them.
Q.5. What type of training is provided?
Most eProcurement providers will address training in their implementation plan. But if training is only seen as a necessary step before deployment, we challenge you to expand your expectations.
A scalable and sustainable training program is important to the long-term success of an eProcurement solution.
The eProcurement training model we've found to be most effective is a "train the trainer" approach. In this model, the eProcurement solution provider trains a select number of people within an organization who will work most closely with the solution (the procurement team and key staff from different departments, for example).
Those people then become trainers for the rest of the organization's current and future users. That training may be conducted in person by an instructor (either one-on-one or in a group), through eLearning (such as a webinar or video), or a customized blend of both.
A major benefit of this approach is that it can adapt to the needs of your organization. No one knows the eProcurement solution as well as the provider, but no one knows your organization's procurement needs as well as you. The train-the-trainer model marries the strengths of both.
Ideally, your chosen eProcurement solution will be so simple to use that minimal training will be required for most users. Which leads us to our next question…
Q.6. What is the user experience like?
The importance of usability is often underappreciated, but the ease with which users can navigate a solution can be a central factor in whether the solution is considered a success or failure.
This is especially true in decentralized organizations in which users manage their own purchasing.
Does the solution include an intuitive supplier marketplace? The shopping interface of your chosen solution will be one of the most widely used components, whether procurement is centralized or decentralized in your organization.
A marketplace is where all of your approved suppliers will be organized in one place and where end users can browse or search for what they need. If the marketplace makes it quick and easy to find what they need, your users can then use the time (and frustration) saved to tackle more important work.
A solution that offers guided buying should also be a consideration. Guided buying is a feature that helps purchasers in particular roles or departments more easily find and buy products and services most relevant to them.
There is a saying that the most expensive technology solution is the one that nobody uses. Make sure you choose an eProcurement solution that everyone in your organization will love to use.
Unimarket Insight
Hayley Kudra
Unimarket's Head of Operations, Australia and New Zealand
"An easy purchasing experience is often the foundation of eProcurement success and it should be a top requirement.
We've worked with many organizations that have moved away from clunky and cumbersome procurement solutions and the benefits of a switch to a more intuitive alternative can be huge.
Purchasing becomes far more straightforward and compliant, which means more spend is directed to preferred suppliers and gives procurement the leverage to negotiate stronger contracts. It also results in much greater visibility into spend."
Q.7. How is supplier onboarding managed?
Another area of consideration that often doesn't get the attention it should is how supplier onboarding and management are handled.
Some solution providers will onboard your suppliers on your behalf, integrating them with their solution if required. Your preferred suppliers may already be a part of the solution provider's supplier network, further simplifying the process.
Some solution providers will also manage day-to-day supplier relationships and support, responding to questions and dealing with any issues they have.
Reducing supplier onboarding time can significantly improve user adoption of the new procurement process. The quicker users and departments can access preferred suppliers, the less likely they will stray outside of approved contracts (the dreaded "maverick spend") to get what they need, reducing risk and unnecessary spending.
If you have a small procurement team, a solution provider that offers a supplier onboarding and support service could save resources that are better utilized elsewhere and help a transition to a more strategic procurement approach.
Summary
When considering an eProcurement solution, it's essential to partner with a provider who can help elevate your organization and become a valuable strategic ally.
Choosing the right technology for your needs is vital, but finding an eProcurement partner that will be with you every step of the way can be even more important. Just as you look to invest in an eProcurement solution, you must find a solution provider that will invest its time and experience in you.
Armed with the right questions, and knowing what to look for in the responses, you can approach the evaluation process with confidence that you can identify the right eProcurement partner for your organization.
We hope that the insights shared here have broadened your understanding and will help you make a smarter, more informed decision.
Ready to start your eProcurement journey?
If you found these insights helpful and would like to know more, we're here to help. Get in touch and let's talk about your spend management needs.