Back to Resources
Why a marketplace is a foundation for procurement success.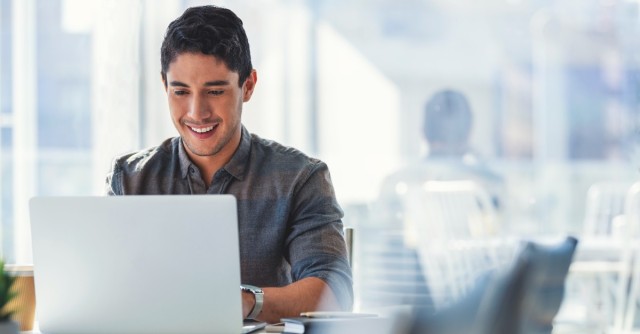 For organizations that employ them, procurement (or B2B) marketplaces are an indispensable way to maximize the benefits of decentralized purchasing. But they have not yet become the norm and many organizations still purchase directly from suppliers.
That makes sense when it comes to more specialist spend categories such as IT, telecoms, and professional services. But when it comes to non-strategic catalog items, a marketplace is often a much better all-round option.
We look at what procurement marketplaces are, how they work, and why many organizations rely on them to unlock convenient and compliant purchasing.
What is a procurement marketplace?
A procurement marketplace is an eCommerce platform that brings all of an organization's suppliers together in one place. They are designed to be familiar and intuitive to use, allowing people to buy what they need without the complexity often involved in purchasing through an ERP or paper-based system.
A marketplace is hosted by a procurement solution provider, but it's a closed environment that is controlled by the organization that has purchased the marketplace service. The organization chooses which suppliers are accessible through the marketplace and all products and prices can be reviewed before being made available to staff.
How does it work?
The organization provides access to the marketplace and can set which suppliers users have access to, which catalogs they can purchase from, and so on.
As with online retail marketplaces, such as Amazon, users can browse by product category or supplier, or they can find what they're looking for through the marketplace's search functionality.
While a punchout catalog directs users outside of a procurement system to access the products of each supplier individually, a marketplace presents the products of all suppliers in one place. This means product comparison between suppliers is fast and easy, empowering people to make better buying decisions.
Why marketplaces are ideal for decentralized buying
Combining ease for users and control for procurement and finance teams, a marketplace is often the best option for organizations that allow (or would like to allow) staff to do their own buying.
In decentralized organizations such as those common in higher education, research, and banking, to pick a few examples, letting people buy what they need may be advantageous or even a necessity. But people working in these kinds of organizations need purchasing to be simple and easy or they're likely to buy in a more convenient, but off-contract way.
Marketplace buying is especially effective in these situations because it's intuitive and time efficient. Users avoid the processes that can make supply-ordering time consuming, allowing them to spend their time on what they are actually there to do. They can also be confident that their purchases follow the organization's policies.
The benefits of procurement marketplaces
We look at five ways an efficient and compliant procurement process often starts with a marketplace.
Cost savings
A marketplace can be a great way to deliver cost savings.
Because spend is directed to your preferred suppliers at negotiated prices, you can ensure that you don't miss out on volume discounts. You will also have more leverage in the next round of negotiations on pricing and contract terms.
But there are less obvious savings to be made too. With easy supplier integration, automated catalog reviews, and optional instant card payments at checkout, your procurement organization will save time, paperwork, and labor.
Painless supplier onboarding
A marketplace significantly eases the burden of supplier onboarding, which is typically a process that takes several steps and involves different departments from across the organization.
Integrating suppliers with an ERP on a one-by-one basis can be hugely time consuming and resource intensive. As a result, organizations can be restricted to a limited supplier selection, or one that takes years to build.
A marketplace removes this obstacle; the organization only needs one integration with the marketplace solution, and all suppliers are accessed through that. Marketplace solutions are often already integrated with a broad range of suppliers. If a supplier is not yet in the marketplace, an electronic registration process makes it simple to onboard a new catalog or non-catalog supplier.
Greater control
While a marketplace provides potential access to thousands of suppliers, your team has complete control over which of them are available to staff. Suppliers manage their own catalogs, but procurement has the opportunity to review and approve product and price changes before they are made live on the marketplace.
This makes it easier to capture potential savings and ensure that purchasing is fully compliant with internal guidelines and industry or government standards.
Flexible payment options
Many marketplaces allow for the implementation of payment options to suit all organizations.
From on-account transactions to secure card payments, a marketplace can facilitate purchases that are convenient for your users, compliant with your procurement policy, and compatible with your suppliers.
Better for suppliers, too
The advantages of marketplaces are not just on the buyer's side.
Just as one-on-one integrations with an ERP are laborious for organizations, they are time-intensive for suppliers. For each customer that wants to connect directly to its ordering system, a new project with its own challenges and resource demands must take place.
Suppliers can integrate with a marketplace platform, such as Unimarket's, and be available to all organizations that use that marketplace service (although only if the organization chooses to partner with that supplier). This makes it easier to connect with both existing and future customers using the marketplace.
Have a question?
We have the answer. Our expert team has helped organizations from a range of sectors introduce simple marketplace purchasing.
Get in touch today and let's find out how we can help you get procurement done right.
---
---
Maverick spend: From defiance to compliance
Discover four effective ways to get non-compliant spend under control in our free eBook.