Back to Resources
Levvel Research financial integration research report highlights Unimarket's procure-to-pay solution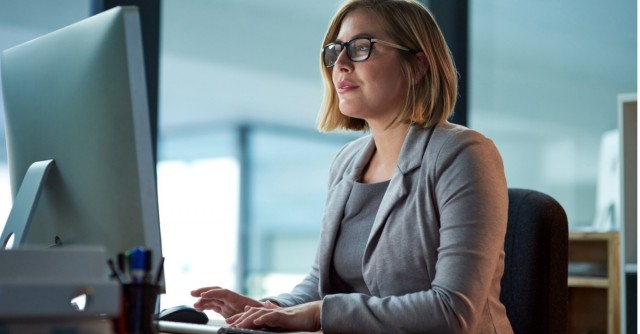 Annapolis, MD – Unimarket, the leading provider of easy-to-use software that brings procurement into one place, was recently featured in a new Financial Integration Research Report by PayStream Advisors*, a business process automation research and advisory firm, that explores current integration trends among North American procurement and accounts payable departments.
PayStream Advisors' report, titled Integrating Purchasing and Payables, highlights the value, benefits, and risks of integrating procurement and accounts payable (AP) departments, as well as how automation of the procure-to-pay process can significantly improve the health and strength of an organization's cash flow and bottom line.
While organizations have traditionally operated their procurement and accounts payable departments independently of one another, PayStream Advisors found that many organizations already have some degree of integration between their procurement and accounts payable departments or are headed in that direction. The reasons behind this shift range from cost savings and higher productivity to greater control over spend.
PayStream Advisors' Integrating Purchasing and Payables report also includes research statistics and insights on:
Risks and benefits of integrating purchasing and payables processes
P2P automation designed to support purchasing and payables integration
Integration project best practices
Unimarket was featured in the report as an example of how a software platform can aid in the integration process. Unimarket automates many of the time-consuming manual tasks across the entire purchasing lifecycle, allowing organizations more time to make better strategic decisions.
"Unimarket is thrilled that PayStream Advisors included us in its in-depth study on integrating procurement and accounts payable," said Peter Kane, Unimarket CEO. "At Unimarket, our commitment has always been to create simple, easy-to-use software that brings our customers' procurement all into one place. This report shows what we've seen time and time again – procurement and accounts payable are really part of one process that can be integrated to increase efficiency, lower costs and boosts savings."
Jimmy LeFever, director of research and consulting for PayStream, said, "We appreciate Unimarket's continued support and sponsorship of the Integrating Purchasing and Payables report. This year's report highlights the value that unifying these two traditionally siloed departments brings to any organization's bottom line. It's important to recognize that best practice automation starts with culture and process. Organizations have to first change their thinking before they approach software. With this in mind, organizations can use this report to help them begin process improvement, and to learn more about how leading solutions like Unimarket help with integration."
About PayStream Advisors*
PayStream Advisors is a research and advisory firm focused on business process automation in sourcing, supply chain management, procurement, accounts payable, payments, and expense management. PayStream's team of experts provide targeted research and consulting services to address the changing needs of finance and procurement professionals. In short, they are dedicated to maximizing the returns and lowering the risks associated with technology investment. PayStream's research reports, white papers, webinars, and tools are available free of charge at paystreamadvisors.com. PayStream Advisors is a division of Levvel, an IT consulting firm specializing in technology strategy, design, architecture, and DevOps.
*PayStream Advisors was acquired by Levvel.io in August 2016 and re-branded as Levvel Research in November 2018.
---
About Unimarket
Unimarket makes procurement simple with an easy-to-use cloud-based solution that connects an extensive catalog-driven supplier marketplace with purchasing, invoice management, and card payment functions—all in one integrated platform. Founded in 2005, Unimarket is trusted by organizations from a diverse range of industries including higher education, healthcare, government, research, and financial services. For more information, visit unimarket.com or follow on Twitter @Unimarket, LinkedIn at linkedin.com/company/unimarket, or Facebook at @UnimarketProcurement.