Back to Resources
Join us for the PASA Aged Care Procurement Virtual Conference - 17 & 18 September 2020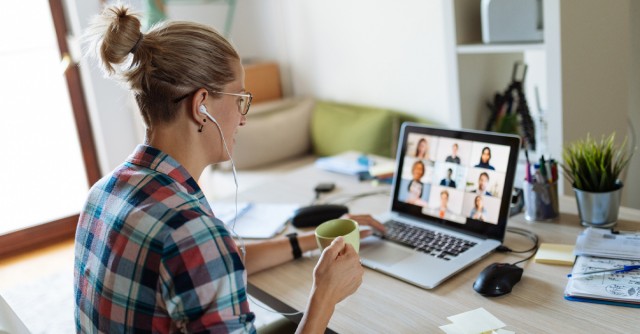 Unimarket is delighted to be a Gold Sponsor for this year's PASA Aged Care Procurement Conference – coming to you as a fully online virtual event over two days on 17 and 18 September 2020.
This event is aimed at people working in the aged care sector in Australia and New Zealand and will focus on practical solutions and strategies to help procurement, finance, operations and clinical professionals achieve the best procurement outcomes in the face of continually changing and highly demanding expectations. Registration takes just a few minutes and there is no cost to attend for buy-side procurement professionals.
Everything you want from a conference – delivered in the comfort and safety of your own space
Not long ago, the idea of a virtual conference was completely novel to most of us. Now we're finding out how incredibly immersive, effective and enjoyable they can be – and this event will be no exception. It's being delivered via a platform that recreates many of the in-person experiences that conference delegates value most, including a full line-up of live speakers presenting on a variety of topics, with the ability to join the discussion, ask questions as part of live speaker sessions, and take part in polls.
You can also connect and chat with other delegates in virtual networking sessions, or reach out to them through the platform with a direct message or to arrange a private meeting. There is even a virtual trade show where you can meet and talk with sponsors and supplier representatives, just like stopping by a trade show booth at an in-person conference.
Once you've registered you can create your own personalized agenda and immediately start networking with other delegates and browsing the trade show. There are so many ways to participate and get value out of the event – and the more you participate, the better your chances of winning one of the fabulous prizes on offer!
"E-procurement in a decentralized purchasing world" – presented by Hayley Kudra, Head of Operations for Unimarket in Australia
In addition to being a sponsor, we're also delighted that Hayley Kudra, our Head of Operations for Unimarket in Australia, is a featured speaker at the event, sharing her thoughts on "E-procurement in a decentralized purchasing world".
In this session, Hayley will talk about how e-procurement is so much more than simply a mechanism to drive efficiencies and introduce standardization across the purchase to payment process. With over 14 years of hands-on procurement and accounts payable experience across a variety of industries, Hayley will share her first-hand knowledge of how to effectively implement procurement strategies that improve the user experience, deepen supplier relationships, enhance internal customer service, and increase utilization of e-procurement platforms.
Date: Thursday September 17, 2020
Time: 1.45-2.15pm Australian EST
Once you've registered for the conference, be sure to add Hayley's session to your personalized agenda. Please also swing by our virtual trade show booth to meet Hayley and Rauly Wilson, our Regional Sales Manager for Australia and New Zealand.
Register today and come see us to find out how Unimarket can:
Make it easy for your people to find and buy the things they need – so they can get on with their work, rather than having to wrestle with clunky technology and navigate complex purchasing processes.
Integrate all your suppliers, regardless of size, into a single marketplace.
Help you manage your costs by ensuring your people buy from your preferred suppliers, at your negotiated prices.
Give you visibility into planned spending so you can have confidence in your forecasting.
Give you peace of mind by making it possible to manage approvals and compliance in line with your organization's requirements.
Leverage your buying power with key suppliers by giving you visibility into what your people are buying and how much they are spending with different suppliers.
Reduce your overhead costs by streamlining and automating how you receive, match, approve and pay invoices.
Free you from paper overload and enable remote and flexible working by enabling your entire purchasing process to happen within a single cloud-based platform.
We look forward to meeting you!